WEHE 218 by SIGELEI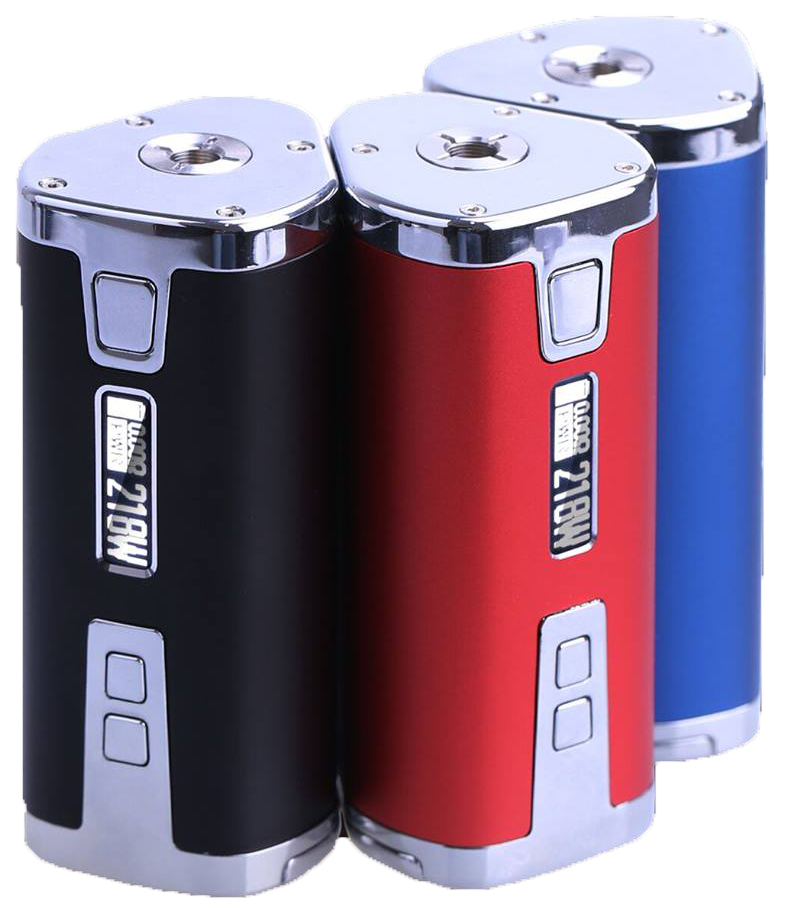 Features & Specifications: 
Low Resistance Protection
Variable Wattage Range: 10w - 218w
**All (3) batteries must be the same brand and model. Discharge and recharge the (3) batteries together for maximum efficiency**
Output Voltage: 1.0v - 8.0v
Low Input Voltage Warning
Temperature Control: Nickel 200 (Ni200), Titanium (Ti), Stainless Steel 304, 316, 317 (SS), TCR, TFR Modes
The Sigelei Wehe 218 Mod is the perfect mod, incorporating amazing power that is paired with the aesthetics of a stabilised wood front panel design. With this finish, the vape clouds will no longer be what drags eyes to you from every direction. This is a gorgeous finish and people will ask you about it. The cool part about the stabilised wood panel is that GlobalVaping makes them right in the good ole USA! With the mod being powered by a total of three high amp 18650 batteries (sold separately, you'll have plenty of time to vape prior to the batteries dying and you'll never feel underpowered! The device is capable of blasting as much as 218 watts to transform your favourite e-juices into tasty clouds. You'll find that with the temperature control modes, there is no trouble using Stainless Steel 304, 316, 317, Nickel 200, and Titanium coils. With the Sigelei Wehe 218 Mod having Temperature Factor of Resistivity (TFR) and Temperature Coefficient of Resistance (TCR) modes.
Resistance Range: 0.1 - 3.0ohm
Temperature Adjustment Range: 100-300°C / 200-570°F
Preheat Function Interface
Stabilized Wood, Aluminum and Zinc Alloy Construction
Requires (3) High Amp 18650 batteries (Sold Separately)
Output Short Circuit Protection
Requires an External Charger (Sold Separately)
High Input Voltage Warning
Reverse Battery Protection
Dimensions: 3-5/8" x 2" x 1-5/8"
Made in Collaboration with Sigelei and GlobalVaping
100% USA Unique Stabilized Wood Front Panel by GlobalVaping
510 Threaded
Output Max Current: 35A
0.91 inch OLED Screen
Input Voltage: 9.3v - 12.6v
Overheating Prevention
Package Contents: 
1 x Silicone Sleeve
1 x Sigelei Wehe 218 Mod